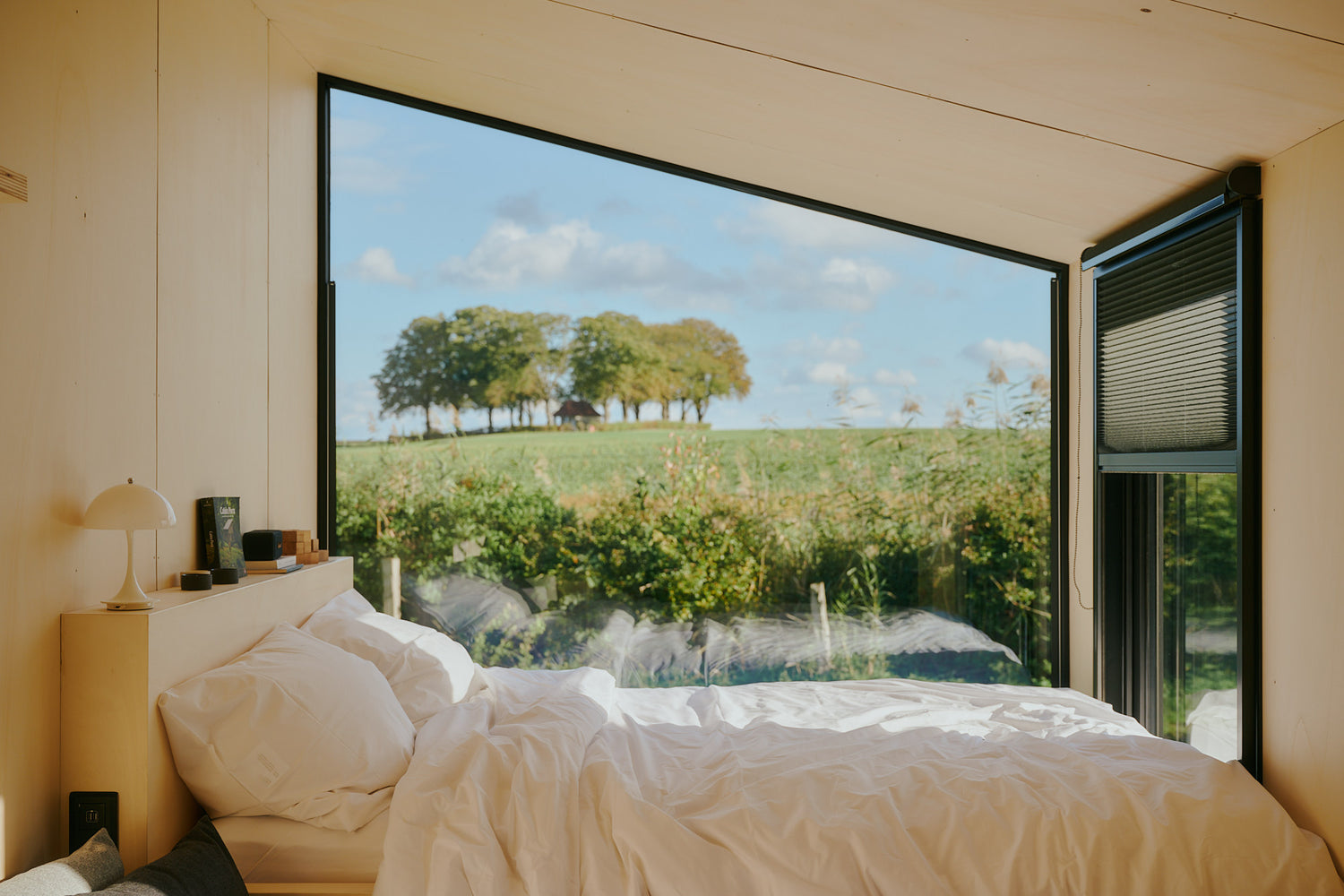 Spend time well in special outdoor locations.
Whether you want to see the stars at night, take a forest walk or just get some distance from your daily routine, staying with us is easy and convenient and just a short trip from your home.
Explore Raus Cabins
FAQ
Shipping within Germany

Shipping costs within Germany are calculated at checkout and depend on size and weight of the order.
Shipping international

We currently do not offer shipping outside of Germany. For individual requests please contact us at shop@raus.life
100% recyclable packaging

We strive to be as environmentally friendly as possible. Our packaging material is made of at least 60% recycled material and is entirely manufactured in Europe. It is 100% recyclable.
Tracking your order

As soon as your order is ready for shipment, you will receive a shipment notification. You can track the shipment using the link provided in the email or directly on the DHL website. If you cannot find your tracking code, please send us an e-mail to shop@raus.life
Redeeming a Gift Card or Getaway Pack

Once the location and available dates have been picked, the Gift Card can be redeemed via the below link.
Order processing time

We try to process all orders within 3 business days. Please note that we are closed for processing on public holidays.
Pre-order of articles

Some items are not available for immediate delivery or within the stated target processing time because they are either not yet on the market, or not in stock. All pre-orders have an estimated delivery date and will be processed and shipped as soon as they are in stock.
Returns

Through our returns portal, you can register your return and print your return label within 14 days.
Once your return is registered online, please follow the return instructions on your return label.
Your return will take approximately two weeks to process - please keep your return receipt until then.

Click here to return your order