Regular price
Sale price
$60.00
Unit price
per
Sale
Sold out
Give your employees the Gift Card of a getaway in our cabins this Christmas – a mini-sabbatical to prevent stress and burnout while promoting more balance. We'll contribute 20% to the costs! Simply enter the code OUTOFOFFICE at checkout and place your order using your company email.
The 20% discount applies to voucher amounts of €50, €100, €200, €300, and €400. The vouchers are valid for 24 months from the date of purchase and can be redeemed at all Raus locations. The amount will be deducted from the total booking value.
The vouchers will be sent as beautifully packaged, high-quality A5 prints by mail to the address of your choice. 
Please note: expect up to 3-5 days for high quality print deliveries. 
Share
View full details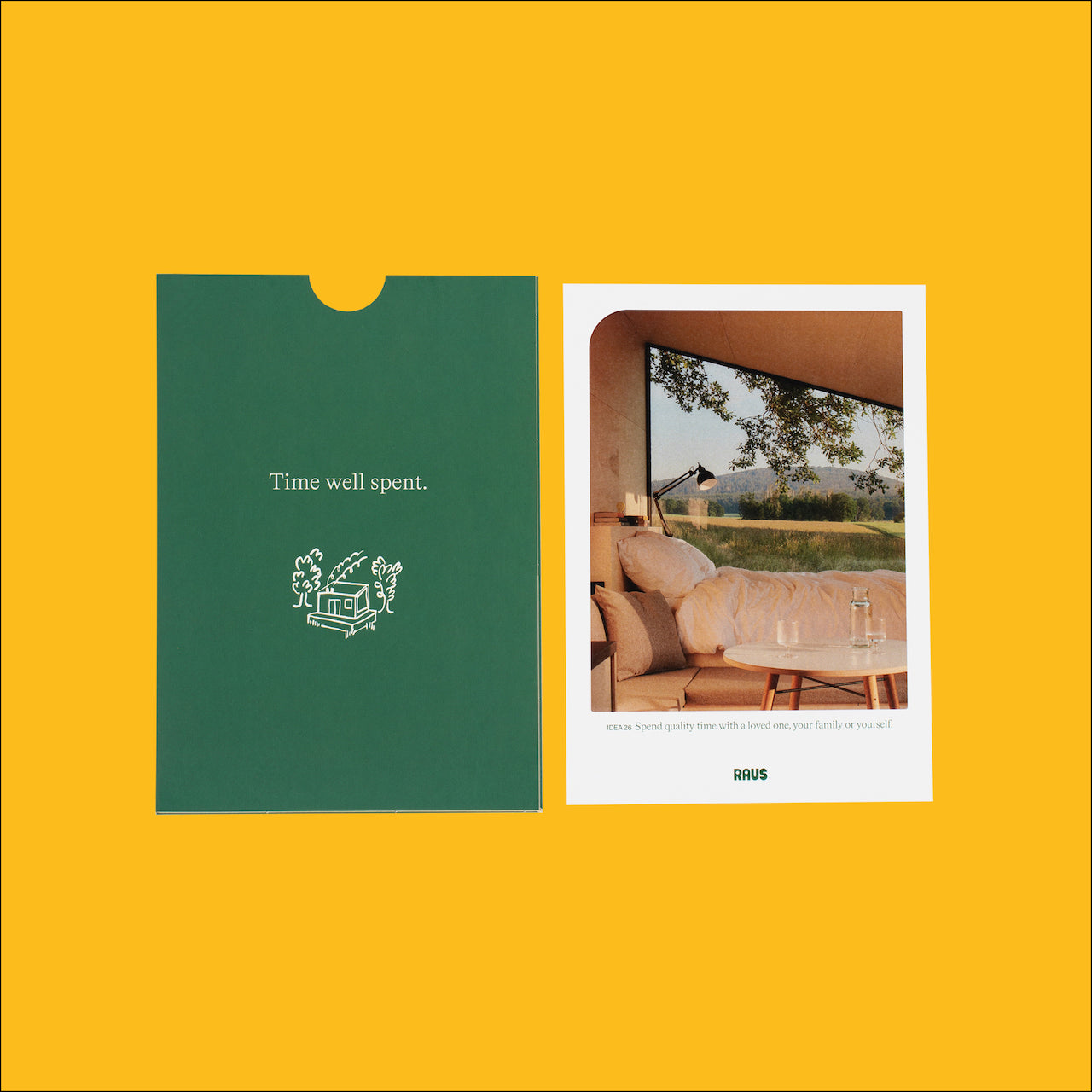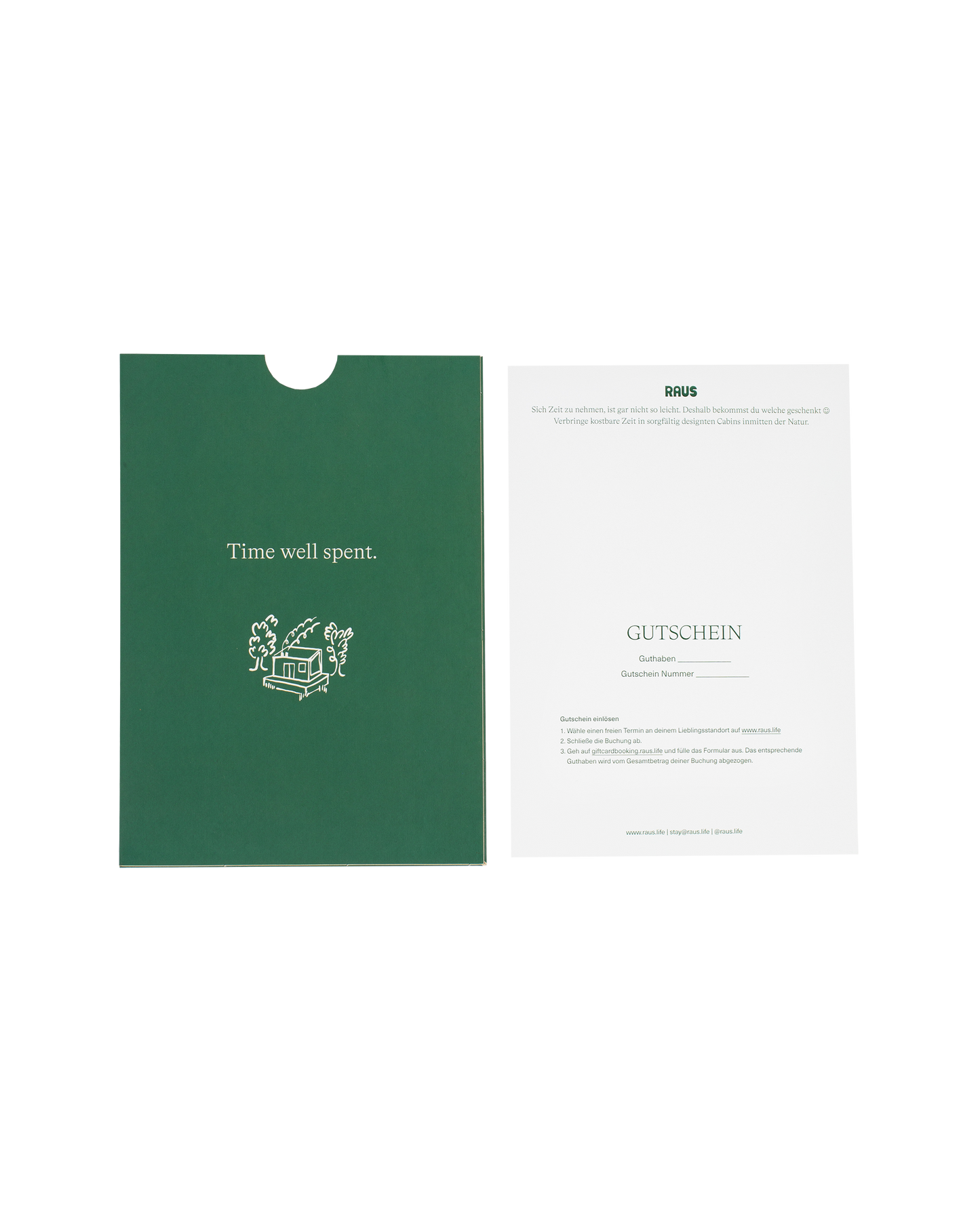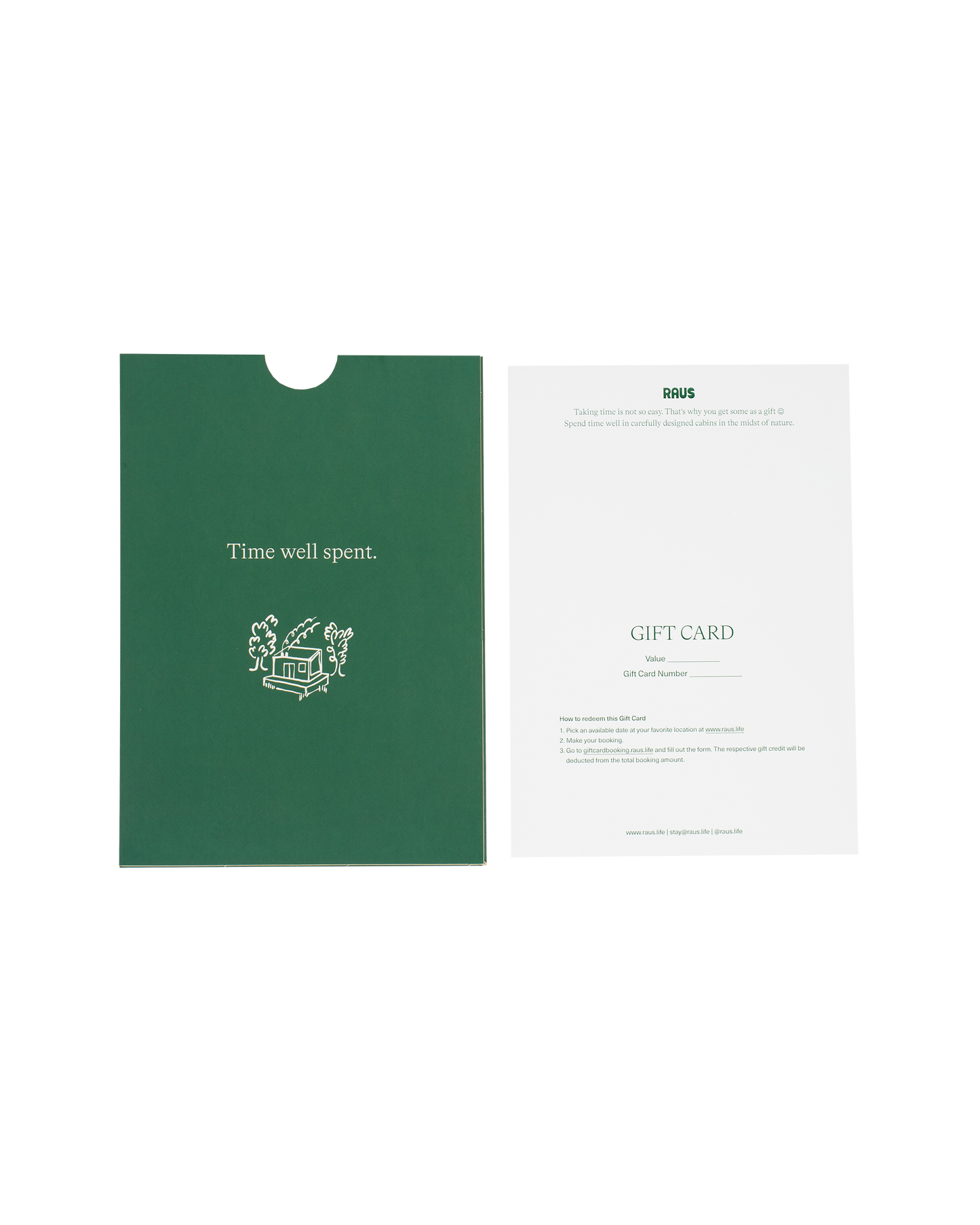 FAQ
What are the requirements to purchase the Gift Card?

Please be sure to provide your company email during the order, which qualifies you for this special offer. To apply the 20% discount, enter the code OUTOFOFFICE during checkout.
How long is the Gift Card valid for?

The Gift Card can be redeemed until 12 months after purchase.
How can I redeem the Gift Card?

Once the location and available dates have been picked, the Gift Card can be redeemed via this link. Redeem your Gift Card
How many vouchers can I purchase?

Depending on the size of your company, we are happy to issue vouchers in higher quantities.
How many guests can stay in a Raus cabin?

Our cabins of 16 square meters are designed for 2 adults. If you want to bring children, please get in touch with us and we'll make sure you'll find the amenities you need.
What does the Gift Card apply for?

The voucher is redeemable at all Raus locations. The voucher's credit will be deducted from the total booking amount, regardless of whether only one stay is booked or additional extras are added.
In case I don't use 100% of my credits, will the rest remain valid?

Absolutely. Any credit left over will remain of your disposal within the validity period. We're going to issue a new Gift Card numer for the respective credit.